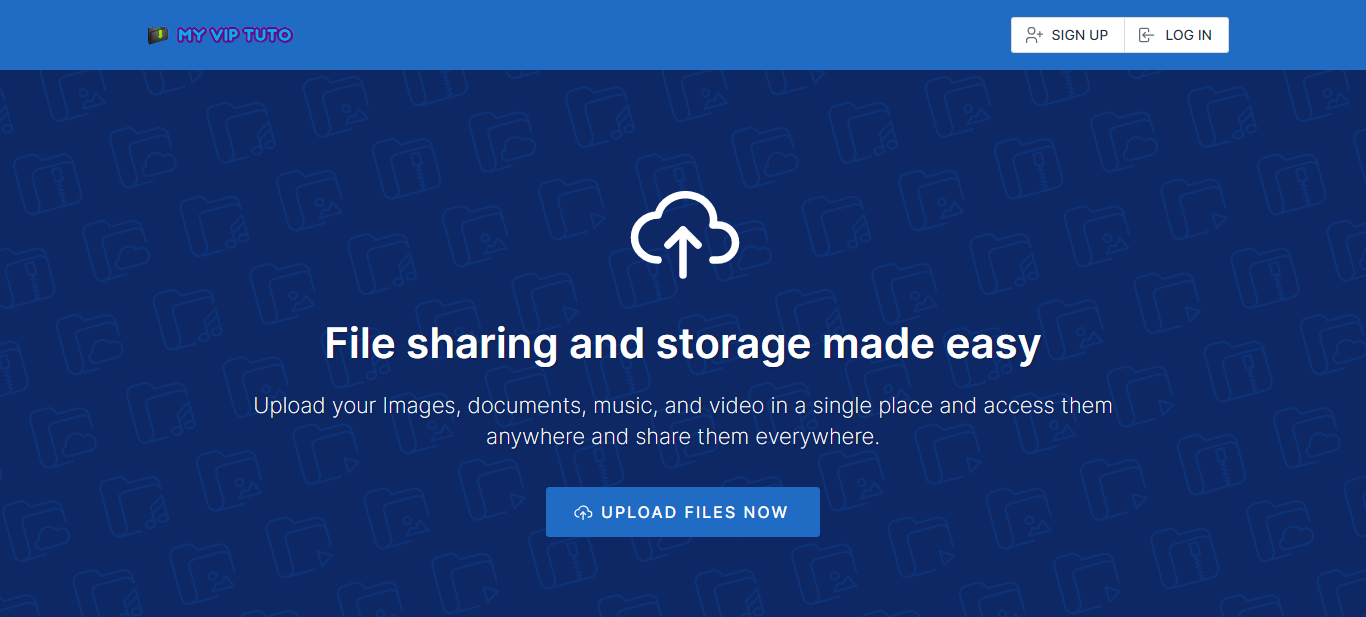 Check out some of the best free Anonymous File Sharing Sites without Registration out there and hide your identity while sharing your files online. Your online security matters and we are aware of that. If you are looking for some of the best free files sharing websites where registration isn't an obligation, then this article is for you.
10mbfilehost

Our own very platform 10mbfilehost is a free file storage and sharing website where you have to option to upload files anonymously. No registration although you are always free to create an account if you will like to easily manage the files you upload.
10mbfilehost is a free file hosting and sharing website powered by myviptuto.com where users can upload unlimited files of up to 10MB per file. Some key features of our platform include;
Unlimited storage

Fast upload

Sharing option

Multiple uploads

File encryption
Manage your files (registered users)
Link: https://files.myviptuto.com
Zippy Share
Zippy Share is 100% free and requires no registration to join. It supports large file sizes of a maximum of 500MB. This anonymous file-sharing site offers unlimited disk space and a 30-day file storage limit. All uploads are auto-deleted after the lapse of the 30 day period. It does not generate cookies or even sessions. That is to say that your activity on this site leaves no trails that trackers can leverage on.
All successful uploads generate download links that you can share with friends you want to share the content with. The Zippy Share platform affords more value to its clients by auto-generating download links for Forums, HTML, Alt. HTML, and HTML-embedded links.
Key features include;
No sign up needed
Unlimited file downloads
Supports upload of maximum size 500MB.
It has unlimited disk space
Website link: https://zippyshare.com/
File.io
The File.io works exactly like Snapchat, but with slightly more advantages. Unlike Snapchat, this anonymous file-sharing site keeps your identity secret. It also ensures all your onsite activities are untracked. To guarantee your safety and security, all uploads are auto-deleted from the File.io servers after the first download.
This ensures that no one traces them later unless the files are uploaded again. It has a limit of up to 100 uploads per day and supports large files of a maximum size of 5GB.
The actual upload process is simple and direct. You just tap on the file upload button. This should prompt you to select a file from your device. Upon doing that, your download will begin immediately. You will be able to monitor the file upload progress in the user-friendly interface.
Key features of File.io
Supports a maximum of 100 uploads per day
Max file size is 5GB
Supports API command line parameter manipulation
Automatic deletion of all files after their first download
100% free with no need for sign up
Website link: https://file.io